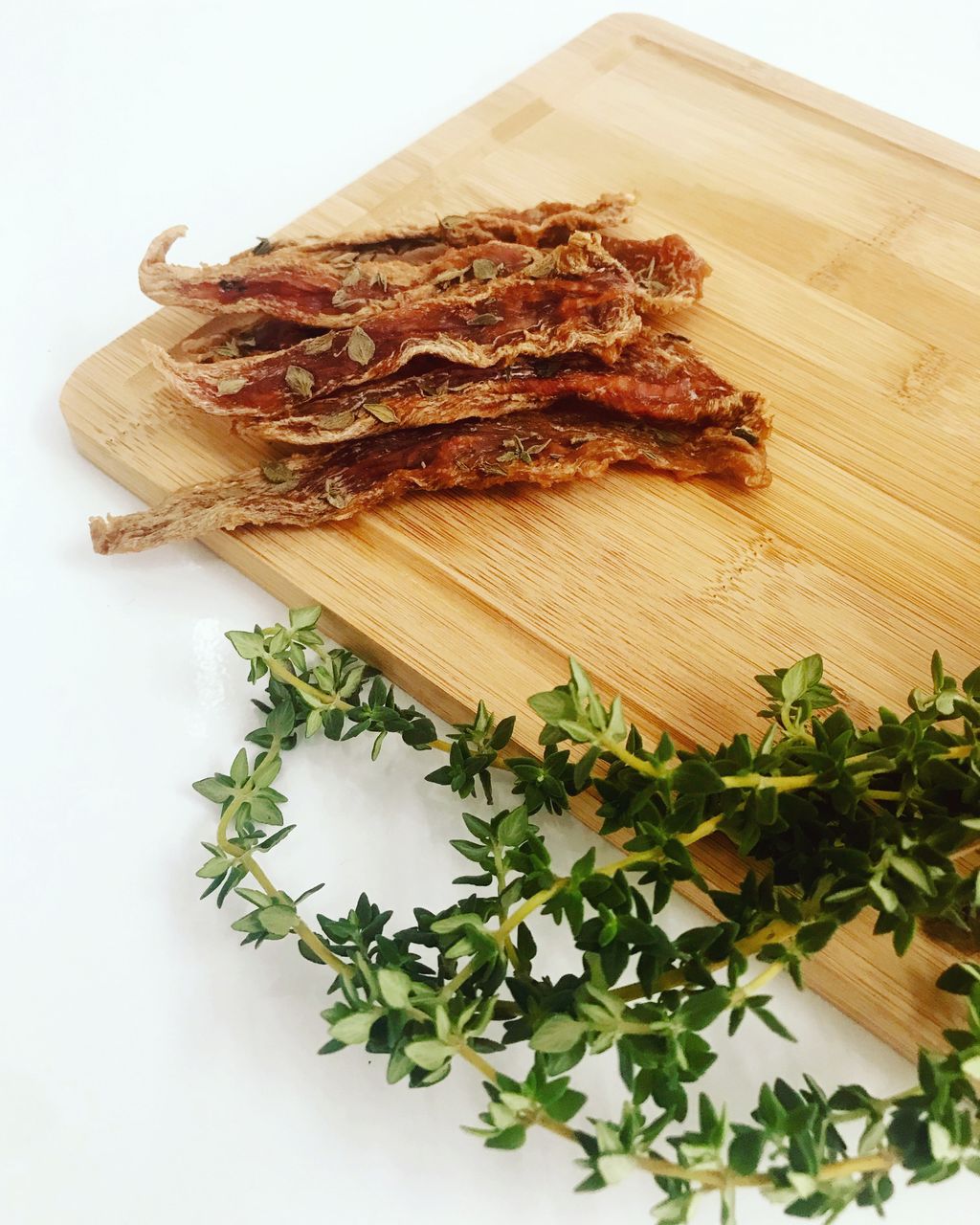 Dehydrated Chicken/Duck with Thyme
The treats comes in 100g per pack.
Made with natural, human grade ingredients with no addition of preservatives and coloring.
Thyme contains Vit K, iron, manganese, calcium and dietary fibre. Its primary active ingredient - thymol, helps inhibits the growth of fungus and bacteria. this herbs also contains a variety of flavanoids which increase it antioxidant properties.
p/s All dehydrated treats are made for order. Do give us a few days time to prepare and send it to you.
---