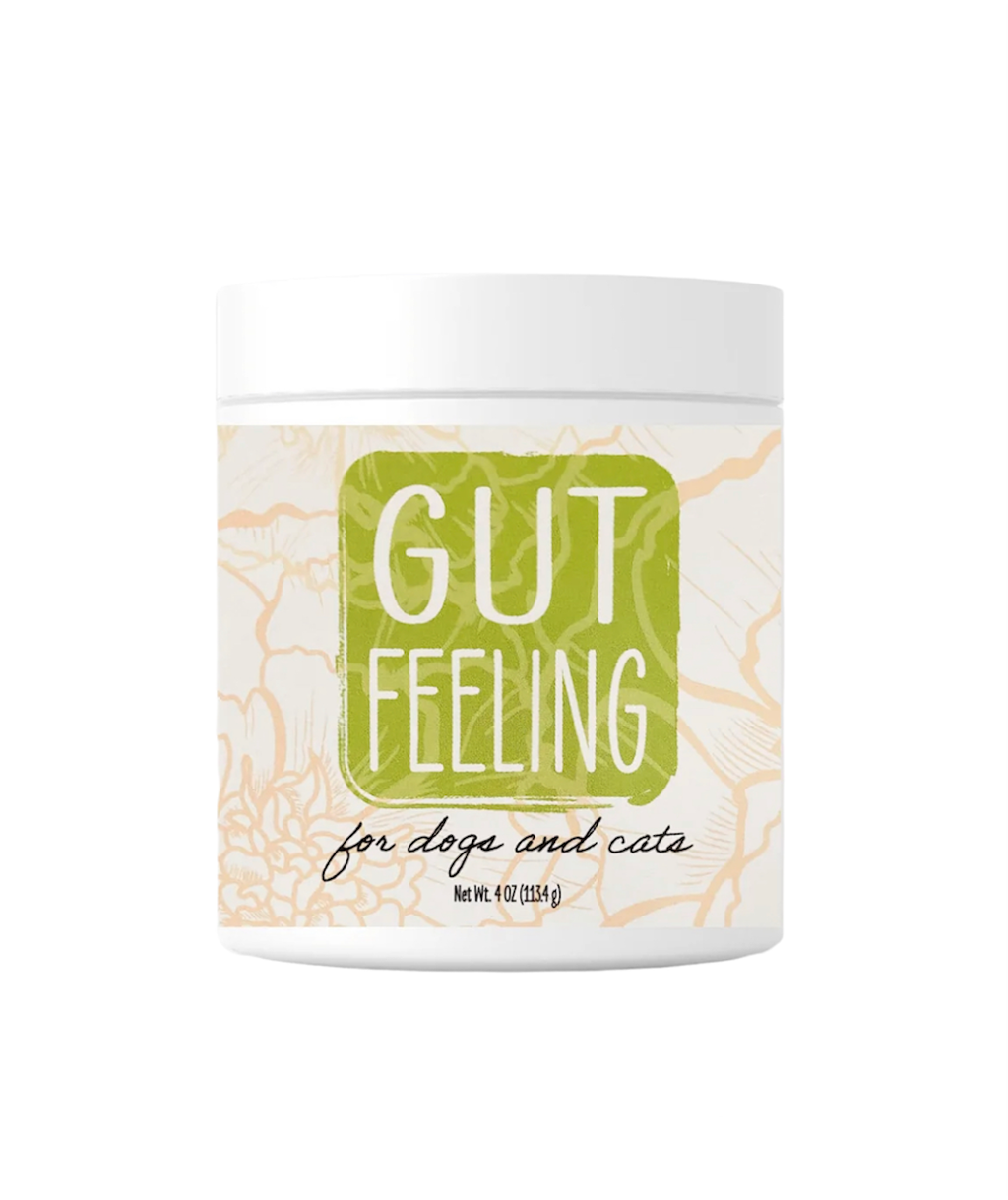 Wildly Blended Gut Feeling - Natural Digestive Aid
Gut Feeling is packed with prebiotics, probiotics, and organic herbs that support natural digestion and helps to maintain the balance of good bacteria and bad bacteria thus preventing gastrointestinal upset.
About 80% of our pet's immune system is located at the digestive system, therefore maintaining optimum gut health should also be a top priority.
Prebiotics are essentially food for the probiotics (the good bacteria), and allow them to produce and repopulate, helping to protect against harmful bacteria.
The organic herbs in this blend aid digestion, reduce inflammation, increase nutrient absorption, helps to filter out toxins, soothes acid reflux, and more.
Ingredients:
Probiotic Blend (Lactobacillus acidophilus, Lactobacillus plantarum, Lactobacillus salivarius, Bifidobacterium breve, Bifidobacterium lactis), organic calendula, organic chamomile, organic dandelion leaf, organic marshmallow root, organic slippery elm bark, organic dandelion root, organic fennel seed, organic ginger, organic turmeric root, organic lemon balm, organic burdock root, organic horsetail, chicory root inulin.

502 Billion CFU per 4 oz container.
Directions:
Mix with a meal once per day.

Cats: 1/4 tsp

Dogs:
Up to 9kg: 1/4 tsp
9.5 - 18kg: 1/2 tsp
18.5 - 27kg: 3/4 tsp
27.5 - 36kg: 1 tsp
More than 36kg: 1 tsp + 1/4 tsp
---